Welcome to CAEaid, Inc.
As a full-service consulting firm, CAEaid, Inc. offers experienced CAE technical support and consulting services, which range from predicting the designs of virtual products, formulating advanced numerical methods,
developing CAE software projects for troubleshooting, and providing solutions for critical technical
and engineering
issues.
From our location in Austin, TX, we offer cost-effective, prompt, and high-quality services to our customers. Our main goal is customer satisfaction, which we strive to meet by remaining a reputable organization with strong integrity.

CAEaid is a COMSOL Certified Consultant.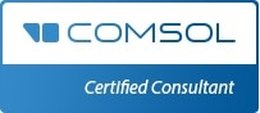 ---
Consulting Services

We provide a wide range of engineering consulting services by using our extensive experience in computational mechanics, numerical methods, FEA/FEM and materials science, as well as our proven expertise in CAE software design and development and CAD modeling for predicting and optimizing product design. Our offered services include

---
Simulation Case Study

CAE Simulation is crucial in virtual product design and manufacturing. It can help shorten the time and reduce the cost of product design and development process. Typical models are simulated and discussed in the engineering areas below.

---
Featured News & Events

COMSOL Conference 2017 Boston, 10/4-6/2017

Are you planning to advance your simulation skills and connect with modeling and design experts? Thousands of attendees will share their experiences with modeling and building apps at

COMSOL Conference 2017 Boston

.

As a

gold sponsor

of the conference, CAEaid, Inc. will hold exhibition and workshop. We are looking forward to speaking with you in Boston!

COMSOL Day Austin, 04/20/2017
COMSOL Day Austin offered multiphysics modeling training and talks by invited speakers. Dr. David Kan and his three colleagues did great speeches on COMSOL Multiphysics, Application Builder and COMSOL Server.

We held exhibition and presented our consulting services to the attendees. It was a great opportunity to exchange ideas and insights and grow our relationships with COMSOL users.