Welcome to CAEaid, Inc.
As a full-service consulting firm, CAEaid, Inc. offers experienced engineering technical support and consulting services, which range from design engineering, CAE simulation, material modeling and App development from
the location in Austin, TX
. Customer satisfaction and service quality are always our top goals, which we strive to meet by remaining a reputable organization with strong integrity.
CAEaid is also
a COMSOL Certified Consultant
and provides consulting and training services to current and potential end users of COMSOL Multiphysics software.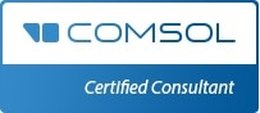 ---
Consulting Services

CAEaid combines extensive R&D experience and proven expertise in multiphysics simulation and solid modeling to help clients predict and optimize product design and manufacturing process, characterize newly developed materials, and develop practical apps. Our offered consulting services include

---
Simulation Case Studies

CAE Simulation is crucial in virtual product design, manufacturing process and technology development. It can help significantly shorten the time and reduce the cost. Typical models are simulated and discussed in the engineering areas below where CAEaid has expertise.

---
Featured News & Events

COMSOL Conference 2018, 10/3-5/2018
CAEaid will be there to hold an exhibition booth and a workshop, and present a technical paper. Let's meet there to discuss simulation techniques and resolve design issues!


COMSOL Conference 2017, 10/4-6/2017

As a

gold sponsor

of the conference, CAEaid held an exhibition booth and a technical workshop, and presented a paper titled "Modeling and Simulation of Control Valves via COMSOL Multiphysics".